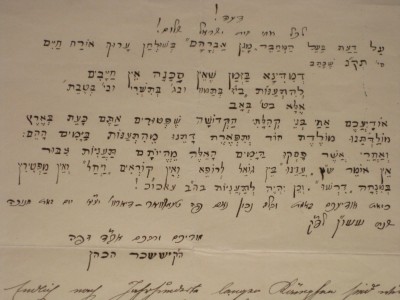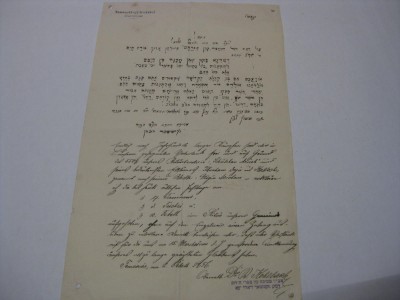 Above, are photos of a fascinating handwritten sign I just acquired. Apparently, it was hung in the synagogue in
Timisoara
, Romania, dated 1896. The writer, the Av Bet Din of the town, quoting a Magen Avraham, states that at any time in History, that we are living in peace, there is no need to fast any of the Rabbinic fasts.
"I want to let the members of my holy congregation know, that you are now exempt, in our great motherland, the land of our birth and the pride of our religion, from fasting on these days"
History has proven though, that his patriotism was a bit premature. A half century later, his neighbors did not resist when the entire community was deported to the camps.